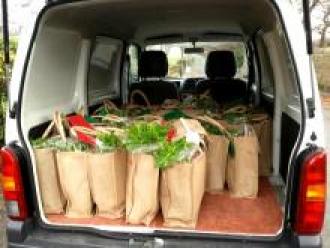 We are looking for a new co-worker, preferably based in East Lancashire.  We would like this person to become a partner in developing our business.
There are some paid hours available, on a self employed basis, for helping with ordering, customer liaison plus packing and delivery of veg. But we really need someone who is passionate about developing the local food chain in a sustainable way and who has the drive, enthusiasm and time available to help take our enterprise further.
If interested, please contact us for more information on the phone number here or email us.

CROPSHARE   Tel:   07501 023519
The Burnley Cropshare Team


   
@BurnleyCropshare